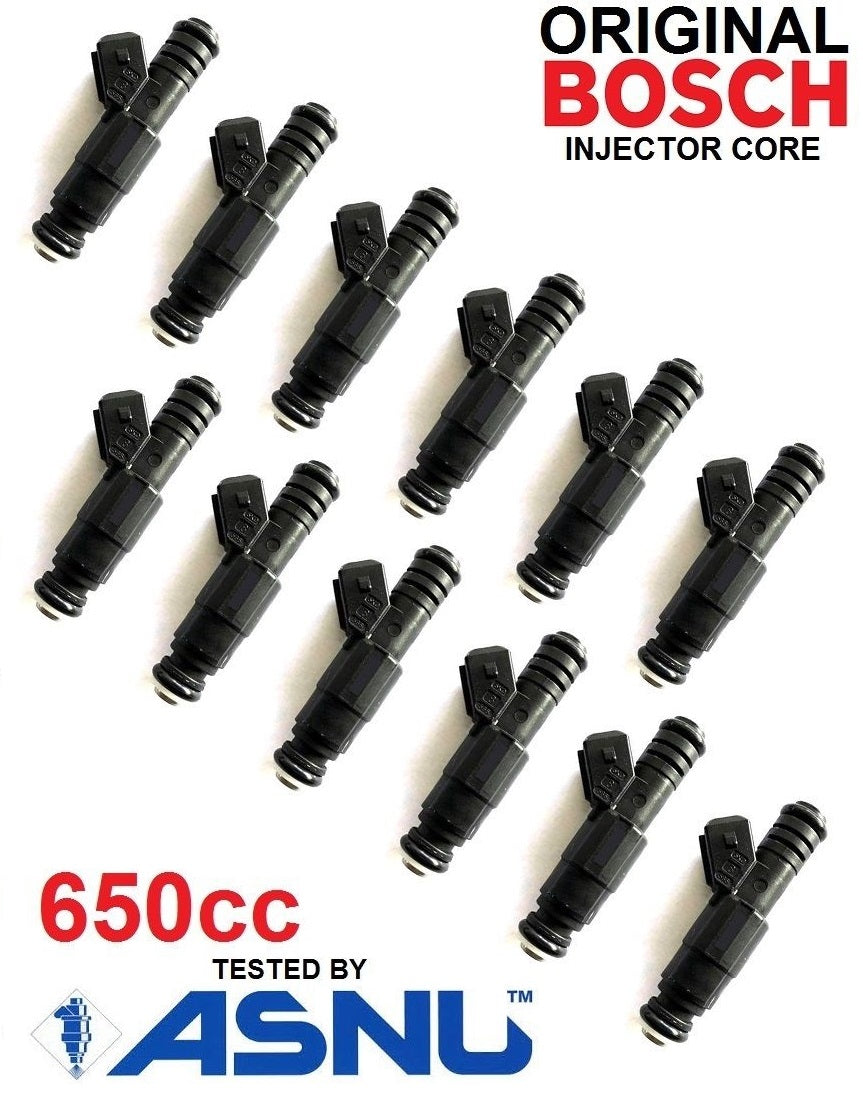 12 x 650cc high perfomance full height to replace green giant type V12
Regular price $799.99 Sale
or make 4 interest-free payments of $200.00 AUD fortnightly with
More info
650cc Injectors - 50% more flow capacity than Green Giants

TWELVE (12) Piece Set
HI PERFORMANCE, ORIGINAL FUEL INJECTORS WITH BOSCH CORES (NOT Aftermarket CORES AS MANY OTHER SELLERS ARE OFFERING) 
ASNU FLOW and PATTERN TESTED
Flow rate 65lb/hr (650cc) @43.5psi (3 bar) Min 29psi Max 100psi
GT650 Motorsport Injector (with GENUINE Bosch Internals)
FLOW TESTED & MATCHED SET
PATTERN TESTED
Full height
EV1 Bosch plug
Includes seals
Top & Bottom o-ring 14mm
High Impedance / High resistance (saturated)
IMPORTANT NOTE
These are NOT a standard replacement injector (ECU remapping will be required for correct operation). Please consult with your preferred tuner as to the most suitable injector for your application.
WARRANTY
12 month manufacturers warranty on all items.
ABOUT US
Global Auto Co is an Australian owned and operated business run out of Melbourne, Victoria. With decades of industry experience, we take pride in offering great products at great prices.