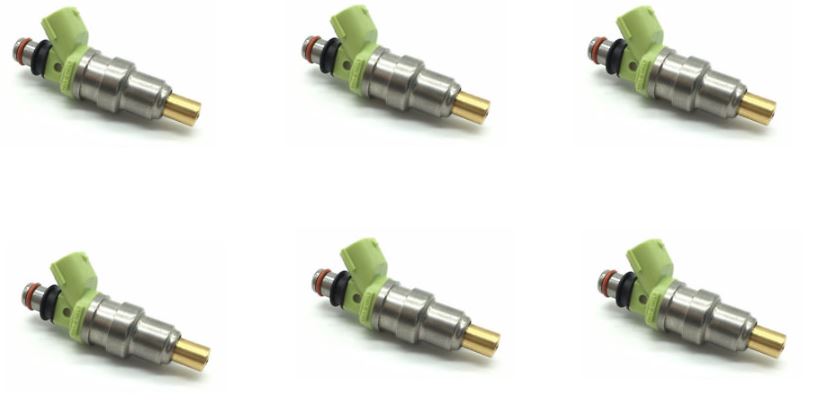 6 x 800cc FUEL INJECTORS SARD 63566 NZ DENSO
Regular price $395.00 Sale
GENUINE DENSO TOP FEED -800cc- FUEL INJECTORS
(set of 6)
also sold as SARD and POWER ENTERPRISE
MADE IN JAPAN
FLOW MATCHED SET
INCLUDES NEW ELECTRICAL CONNECTORS
- LISTING IS FOR A SET OF 6 - 
Replaces
SARD PART NO: 63566
POWER ENTERPRISE PART NO: TL800A
Applications include:
Mitsubishi 4G63 (direct fit, just change electrical connectors - supplied)
Nissan CA18
Nissan N14
Different quantity sets available for Nissan RB20, RB26 and Mazda 13B
Please note some minor modifications may be required (such as plug or fuel rail mods) to fit on some models. Please enquire first if unsure.
When changing fuel injectors sizes, ECU tuning is required. Please check with your tuner before purchase.
SPECS:
 - 800cc  
 - TOP feed
 - 2 Hole Spray
 - OVAL plug (DENSO Connector)
 - delay time: 1.1msec
 - Low impedance