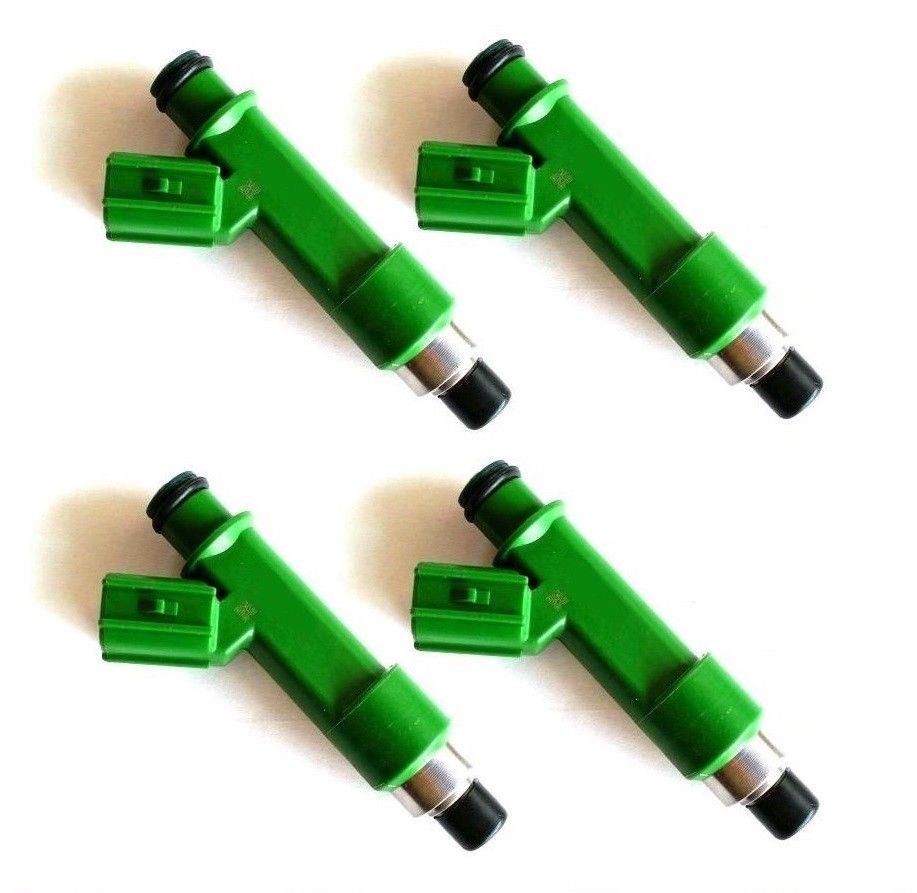 700cc 750cc Fuel Injectors for Toyota 3RZFE HILUX PRADO 2.7 Turbo 11mm Denso Ais
Regular price $202.00 Sale
or make 4 interest-free payments of $50.50 AUD fortnightly with
More info
Top Feed Fuel Injectors - Made In JAPAN
Ideal upgrade Injector for 3RZFE Hilux, Prado etc for Turbo or E85
700cc @ 3 bar / 43.5psi fuel pressure

High impedance (~ 12 ohms) - so no resistor box required and works with most ECUs

- Low Delay Time
- New top o-ring and lower spacer rubber
- Includes new clips with wire tails
- Safe for E85 and regular pump fuel

Notes regarding fitment:

- Injectors have Toyota proprietary style electrical connectors - you may need to change the clips on your wiring harness to suit (this kit includes clips with wire tails)
- Included spacer rubbers are universal - however some vehicle may require different types.
- Tuning is required when changing injector size!
- Coloring / Shade of injector may vary slightly from picture. 
ABOUT US
Global Auto Co is an Australian owned and operated business run out of Melbourne, Victoria. With decades of industry experience, we take pride in offering great products at great prices.