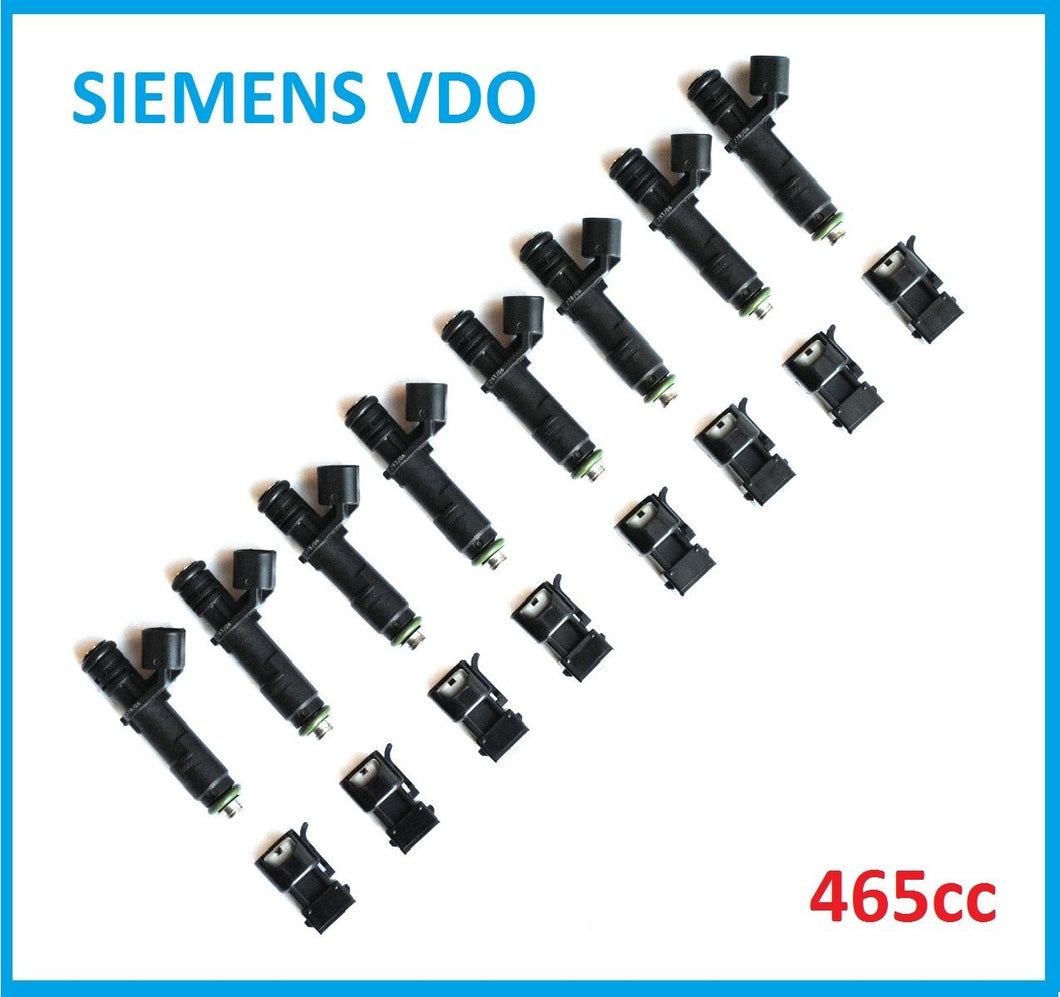 Fuel Injector s x 8 465cc 45lb for SIEMENS DEKA for LS1 VN VY V8 FPV GT BA BF XR
Regular price $1,004.00 Sale
Brand New 45lb / 465cc Injectors
Eight (8) Piece Set
Genuine Siemens VDO brand 
Flow rate 45lb/hr (465cc) @43.5psi (3 bar) Min 29psi Max 100psi
Ideal replacement for 42lb Green top or Green Giant Type injector (when used in sets)
Pintle style, Spray Pattern uses 2 hole disc.
Superior atomisation and tunability to older bosch style type injectors
US CAR Plug - Includes Adaptors to EV1 Plug (making them plug in fitment - no wiring to modify)
Includes seals
Top & Bottom o-ring 14mm
12 Ohm resistance (high)
High flow injector suits many performance applications:
Ford Falcon BA XR6 Turbo
Ford Falcon BF XR6 Turbo
Ford Falcon EB-EL MPFI
Commodore VN to VY Supercharged V6
Holden & Ford V8
VW Golf, Passat, Jetta IV 1.8 T
Ford Focus Zetec 1.8 2.0
Volvo S60R
Audi S4 and A6 (b5) 1997-2001
and more... please contact me for details
WARRANTY
12 month manufacturers warranty on all items.
ABOUT US
Global Auto Co is an Australian owned and operated business run out of Melbourne, Victoria. With decades of industry experience, we take pride in offering great products at great prices.