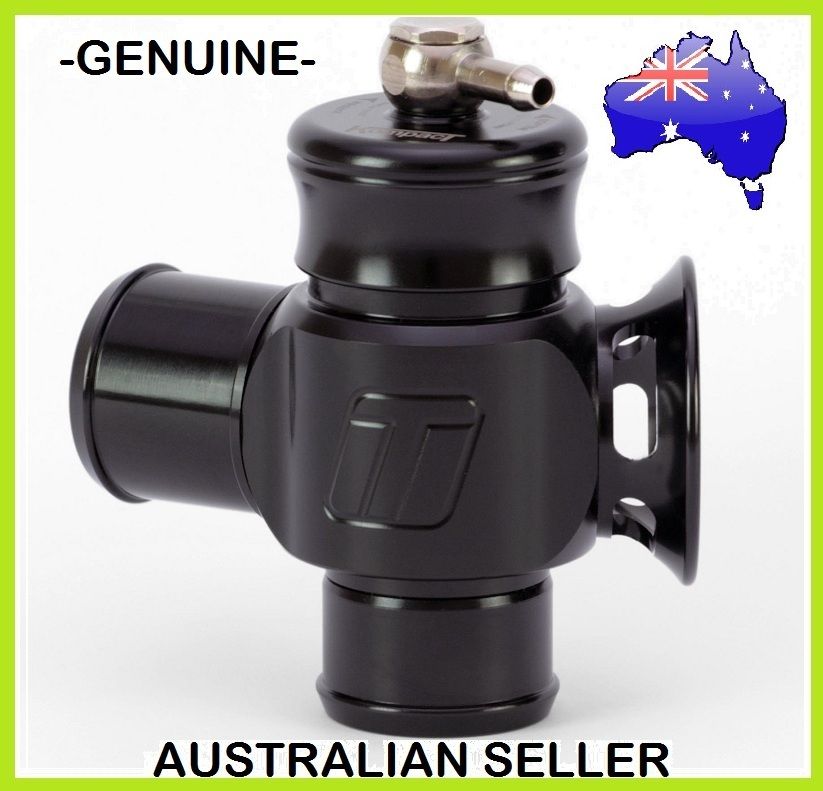 GENUINE TURBOSMART KOMPACT DUAL PORT BLOW OFF VALVE BOV 25mm
Regular price $263.59 Sale
or make 4 interest-free payments of $65.90 AUD fortnightly with
More info
This Listing is for 1 (one) GENUINE Turbosmart Kompact *Dual Port* BOV (25mm)
The new Kompact range of BOVs offer more versatility, higher performance, OEM fitment and less cost. Kompact Series BOVs have been designed as a bolt-on replacement for plastic factory Bosch or Denso BOVs, while offering superior flow, and greater structural integrity under boost – they will not give up.
Now included is a range of flange type plumb back BOV's to suit even more models. Ideal for cars with constrained engine bay access like VWs, Audis, Porsches, Seats, SAABs, Subarus, Mazdas, Nissans and Ford XR6T – including the new FG.
PART NUMBER

25mm: TS-0203-1022

DESCRIPTION:
Dual outlet-type BOV. Dual Port vents both to the atmosphere and back into the air intake. Ports with sequential timing allow quieter operation during normal driving, while getting all the benefits of a vent-to-atmosphere BOV under race conditions. Easily converted to a full atmospheric or full bypass unit by using supplied port blanking plug.
APPLICATION:
Fits most cars using the factory BOSCH or DENSO bypass valves. also Subaru Legacy/Liberty 09-10.
IMPORTANT:
100% Genuine Australian Turbosmart product - supplied locally and supported by Turbosmart Australia with warranty and technical assistance. Buy with the peace of mind knowing you have the real deal!
ABOUT US
Global Auto Co is an Australian owned and operated business run out of Melbourne, Victoria. With decades of industry experience, we take pride in offering great products at great prices.