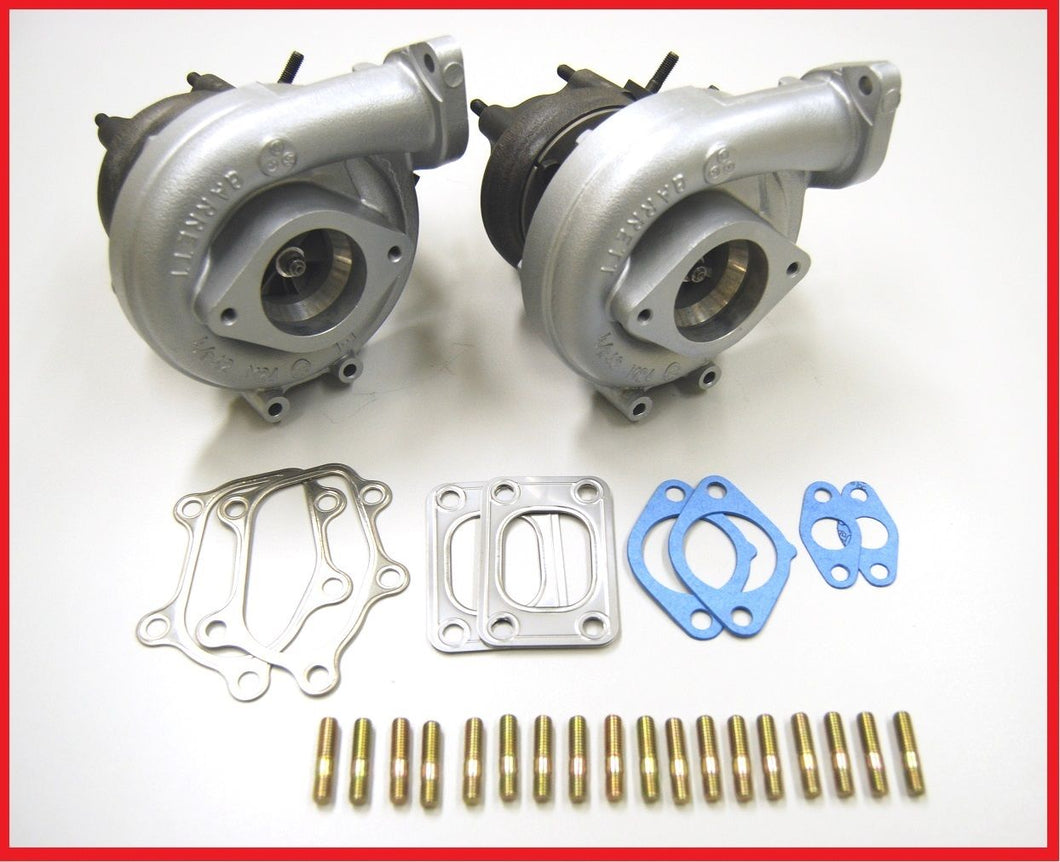 GTR Turbos N1 Steel Turbine Kit for RB26 R32 R34 RB26DETT *POWER + RESPONSE*
Regular price $1,880.00 Sale
We stock a large range of turbos (including Tomei, Trust, Garrett and more!) 
feel free to contact us with your specific requirement.
Here we have a pair of freshly rebuilt R33 GTR Turbos (Bolt on fitment for BNR32 and BNR34* also)
Includes Gasket Kit & Studs as pictured.
These have upgraded Steel / N1 Spec Exhaust Turbines and 360 degree thrust bearings
Features:
* Fast Spool / near to standard response *
* Capable. Delivering a good spread of usable power *
* Durable. High quality inconel steel shaft, upgraded bearings *
* Best turbo for applications standard > 300awkw *
* We can advise you on tricks and tips to get the most from your new turbos and your RB26 without blowing your budget *
No oil or water lines to modify - these bolt in place of factory items with NO modifications. 
Fully rebuilt and balanced back to new tolerances using high quality components.
 A great upgrade over stock turbos, whether you want to just remove your ceramic turbos (that can damage your engine when they fail) or want to run more boost / more power safely.
WE HAVE HAD LOTS OF EXPERIENCE WITH GTRS, From daily drivers to big HP track monsters - with dozens of sets sold, these turbos are our favorites for up to around the 300 awkw mark. 
Please feel free to contact us with your application or questions. These turbos are supplied with warranty* and technical support.
ABOUT US
Global Auto Co is an Australian owned and operated business run out of Melbourne, Victoria. With decades of industry experience, we take pride in offering great products at great prices.