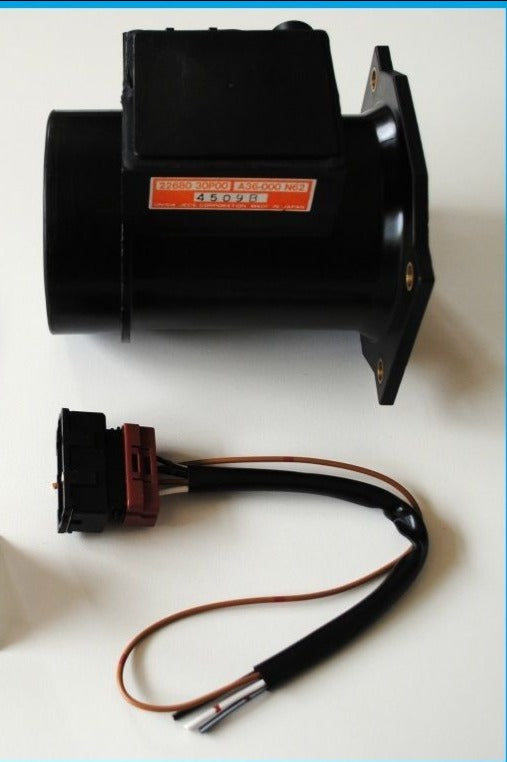 AFM Air Flow Meter + Plug 22680-30P00 for NISSAN 300ZX Z32 JECS BOSCH
Regular price $272.00 Sale
1 x Genuine OEM Z32 Airflow Meter - MADE IN JAPAN 
(high quality Japanese OEM parts as used and supplied by Nissan Motor Co.)
+ 1 x PRE-WIRED PLUG
* Depending on availability - AFM will come in HITACHI / JECS Boxes. No difference in AFM from Bosch boxed item. Genuine OEM Items. 
** Note - 
HITACHI PACKAGED AFMS WILL HAVE THE ORANGE STICKER REMOVED
 ABOUT US
Global Auto Co is an Australian owned and operated business run out of Melbourne, Victoria. With decades of industry experience, we take pride in offering great products at great prices.