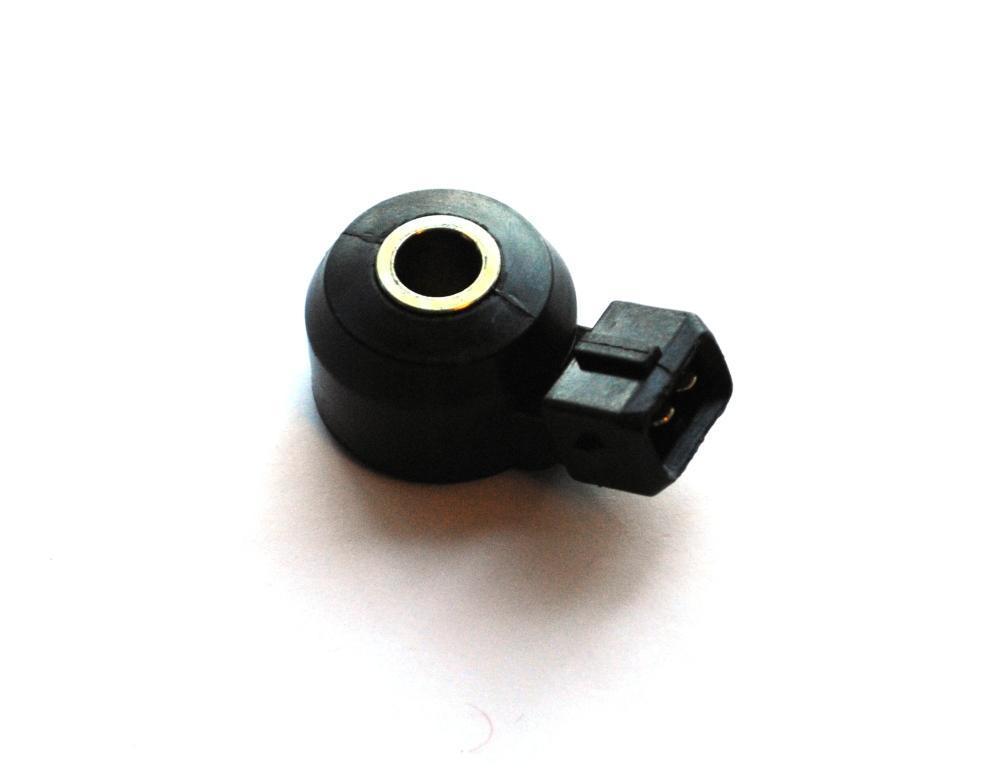 Knock Sensor 22060-30P00 for NISSAN S14 S15 Z32 SR20 VG30 R32 R33 RB26 RNN14
Regular price $55.00 Sale
or make 4 interest-free payments of $13.75 AUD fortnightly with
More info
BRAND NEW QUALITY AFTERMARKET 22060-30P00 NISSAN KNOCK SENSOR
2 YEAR WARRANTY!!

TO SUIT THE FOLLOWING MODELS:

Manufacturer
Model
Series
Month / Year
Engine code
cylinders
Engine size
Additional information
Nissan
200SX
S14
7/94-1/00
SR20DET
4 Cyl
2.0L Turbo
 
Nissan
200SX
S15
10/00-7/02
SR20DET
4 Cyl
2.0L Turbo
 
Nissan
300ZX
Z32
10/89-8/96
VG30D
6 Cyl
3.0L
 
Nissan
300ZX
Z32
10/89-8/96
VG30DETT
6 Cyl
3.0L Twin Turbo
 
Nissan
Bluebird
U13
6/93-3/97
KA24DE
4 Cyl
2.4L
 
Nissan
Infinity Q45
G50
4/93-8/95
VH45DE
8 Cyl
4.5L
 
Nissan
Maxima
A32
11/94-8/99
VQ30DE
6 Cyl
3.0L
 
Nissan
Navara
D21
3/92-1/97
VG30E
6 Cyl
3.0L
 
Nissan
Navara
D22
5/99 on
KA24DE
4 Cyl
2.4L
 
Nissan
NX / NX-R
B13
8/91-10/93
SR20DE
4 Cyl
2.0L
 
Nissan
Pathfinder
WD21
7/92-9/95
VG30E
6 Cyl
3.0L
 
Nissan
Pathfinder
R50
9/95-2/00
VG33E
6 Cyl
3.3L
Refer Picture or O.E Number
Nissan
Pulsar
N14
12/92-8/95
SR20DE
4 Cyl
2.0L
 
Nissan
Pulsar
N15
8/95-8/00
SR20DE
4 Cyl
2.0L
 
Nissan
Serena
C23
5/92-6/99
SR20DE
4 Cyl


and more... (please email us if unsure).

A Little bit about Knock Sensors:

Automobile engines are complicated machines. They require a multitude of belts, fluids, moving parts and chain reactions all occurring in the correct timing and rhythm for your car to run efficiently. If one device fails or if a part doesn't move at the precise time it needs to, the car may not run correctly or the engine may be damaged. One of the components that is vital to your car running properly is the knock sensor.

Function
The knock sensor is a listening device located inside the engine near the intake manifold or the pistons that is designed to detect pressure inside the engine. The vibrations that it records as a result of this pressure are converted into voltage and sent to the car's engine control unit (ECU). This is to prevent detonation in the engine when the fuel/air mixture explodes too quickly and causes engine knock or "pinging." The ECU takes the information provided by the knock sensor and adjusts the ignition timing to the engine.
Components
The knock sensor is made of a piezoelectric element that has a coil around it. A wire connects the sensor directly to the ECU. When the element vibrates, it sends electric current through the wire to the ECU, which then interprets the reading. There is generally one knock sensor for every four cylinders in the engine.
Benefits
"Pinging" or engine knock happens when there is an early explosion in the combustion chamber of the engine. The flame collides with the piston which is still rising (or the spinning rotor in the case of a rotary engine) which results in engine vibration and engine knock. In minor cases, this results in a decrease in engine power. If it gets severe, major engine damage could result which would require up to thousands of dollars to repair. The knock sensor is the key instrument that prevents this from happening and keeps the timing of the engine running smoothly and safely. In some models, the knock sensor serves a dual purpose of also increasing the ignition timing to the level just below engine knock to achieve optimal power and performance.
Symptoms of Failure
Symptoms Include:

SES Light
Hesitation
Bucking at high RPMS
Audible missing or pinging
Surging
Replacement
Depending on the make and model of your car, replacing a knock sensor can be very expensive. It is cheaper to replace it yourself but is very time-consuming and only recommended if you have a knowledge about automobiles. Some models have the knock sensor stored inside the engine block, in which case the radiator coolant would need to be drained. The sensor must also be torqued to exact specifications or it will be too sensitive to vibration and harm engine performance or not work at all. Refer to your owner's manual for the specifics on your engine
ABOUT US
Global Auto Co is an Australian owned and operated business run out of Melbourne, Victoria. With decades of industry experience, we take pride in offering great products at great prices.