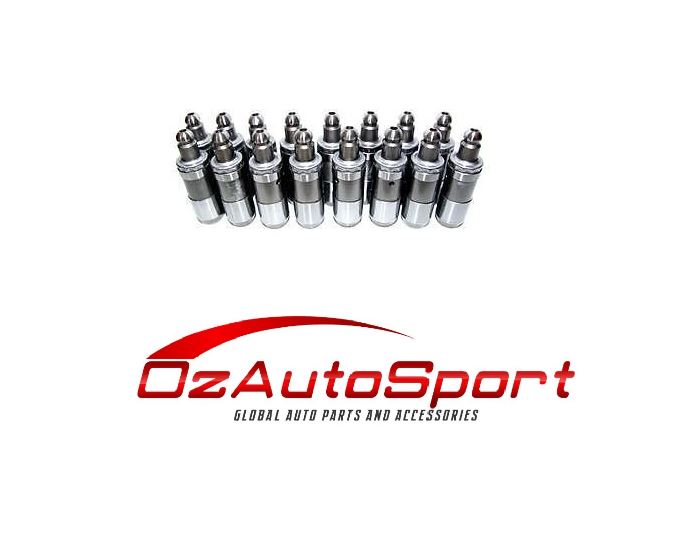 LIFTERs for MITSUBISHI LANCER GSR TURBO 4G93 1.8L PROTON GTI SET (16) 14mm Type
Regular price $182.00 Sale
or make 4 interest-free payments of $45.50 AUD fortnightly with
More info
Brand new high quality replacement hydraulic lifter / Lash adjuster SET (16)
for 4G93 DOHC TURBO 
NOTE > THIS IS THE 14MM OD TYPE 
(Recommend checking original lifter diameter and height before purchase - these lifters operate at ~ 44.6mm max height)
Ideal replacement when performing engine rebuild or to replace your sticky / noisy lifters.
This listing is for a full set of 16
Some information from the manufacturer:
All Dynotec lifters incorporate the check-ball design as standard.
This superior design means more accurate oil metering, allowing
the lifter to perform better at higher RPM.
As used in all high-performance lifters, Dynotec lifters come
complete with race style retaining circlips as standard. This coupled
with our unique check-ball design means that Dynotec lifters are
essentially an anti-pump up lifter.
The check-ball design also provides greater flow through the lifter 
than the flat washer set-up. Only the check-ball design can help to
prevent rattly lifters due to foreign particles in the oil.