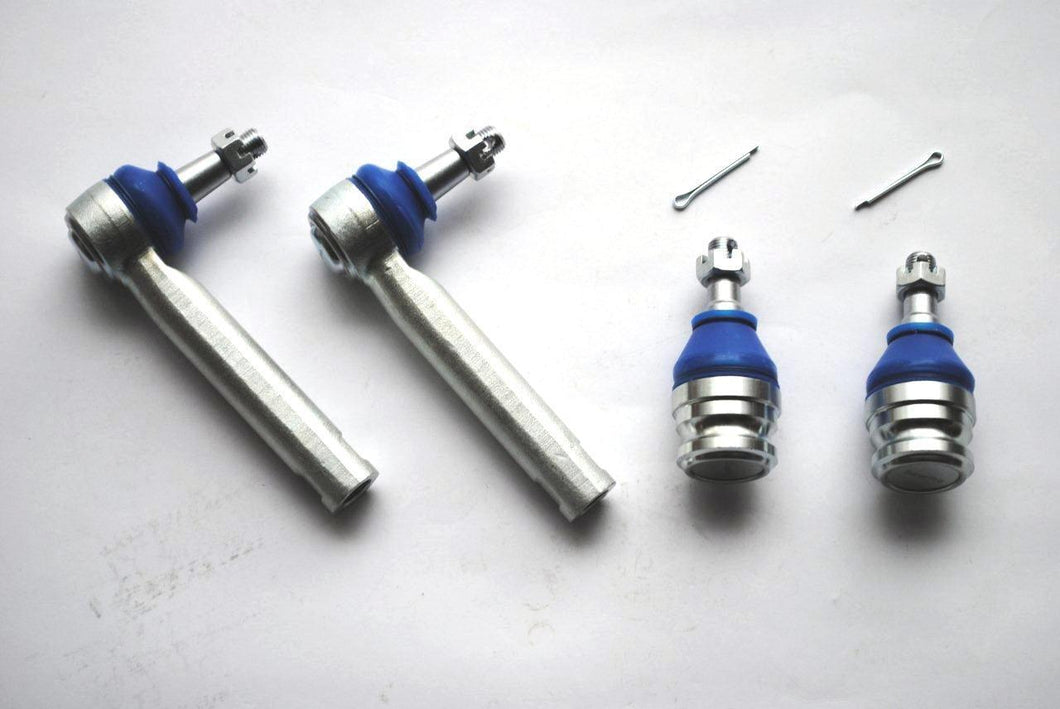 Super Pro Roll Centre Adjusting Ball Joint for WRX GC8 GDA SF Forester
Regular price $235.00 Sale
or make 4 interest-free payments of $58.75 AUD fortnightly with
More info
SuperPro roll centre correction ball joints & tie rod ends - Front kit
(2 ball joints & 2 tie rod ends)
A simple, cost effective, performance enhancement.
Corrects roll centre geometry compromised by vehicle lowering.
Dramatically improves mid-corner stability.

Suitability:

IMPREZA & WRX (1993 > 2008)

SF FORESTER

Details:

Each suspension system front and rear has a roll centre. The vehicles roll centre greatly influences how the body of the vehicle will perform. Roll centres are set by engineers in the design process of a vehicle to give optimum handling with minimum body roll at the required ride height and centre of gravity position. Lowering a vehicle does not necessarily improve handling. If a vehicle is lowered beyond its ideal roll centre, this change increases the rate of change to the suspension causing faster and greater body roll. The vehicles stability and traction is adversely affected

When these ball joints & tie rod ends are fitted to a lowered vehicle the roll centre position is improved, helping to reduce body roll and improves the vehicles handling and balance by maintain maximum tyre road contact.

About Us:

GLOBAL AUTO CO is a Melbourne based, Australian owned and operated business.

We take pride in offering premium quality parts, industry expertise and great prices!