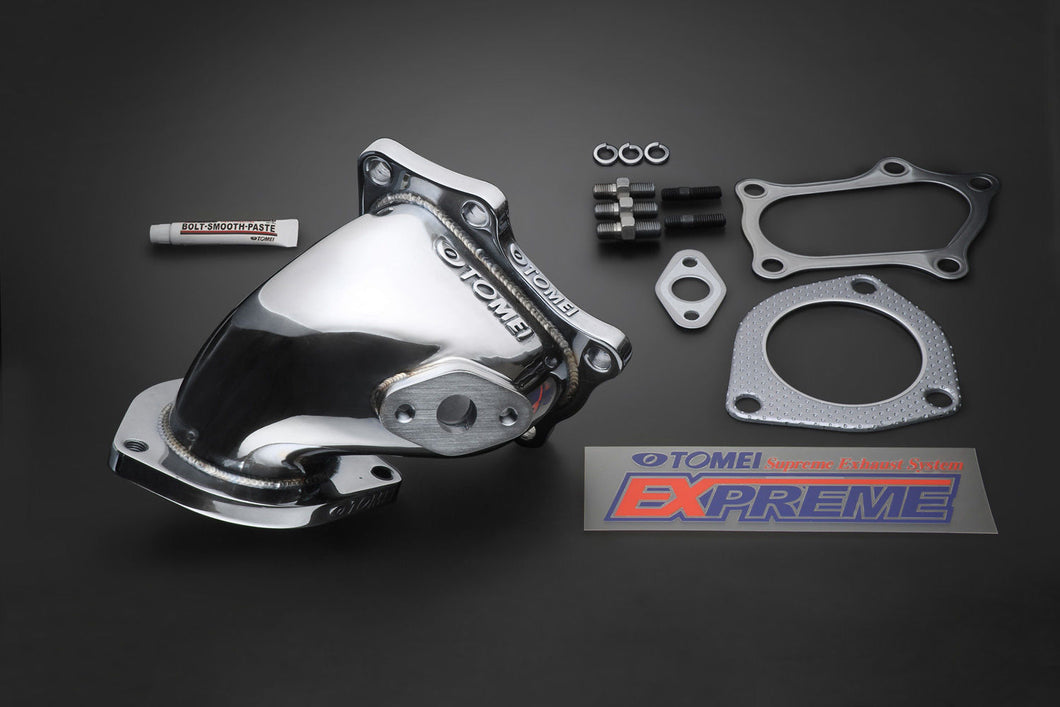 TOMEI EXPREME TURBINE OUTLET for TOYOTA 1JZ-GTE JZX100 JZX110 JZX110W LATE JZZ30
Regular price $599.99 Sale
TURBINE OUTLET PIPE for 1JZ-GTE
 



Large Capacity For High Flow,
Maximise Your 1JZ Potential!

 

The internal shape is made smooth to optimize the large volumetric gas flow. With a well designed flange for ease of installation. This products design will maximize the Tomei ARMS Turbos performance potential. It was designed with the exit diameter of Φ76.3mm, yet with the same flange bolt pattern of the stock front pipe.

 

 
MATERIAL
EXIT
DIA.(Φ)
VOLUME
(cc)
FLANGE
THICKNESS(mm)
WEIGHT(kg)
TOMEI
SUS304
76.3
810
12
1.8
STD
STEEL
60
620
13.8
2.5

 
APPLICATION : JZX100 / JZX110 / JZX110W / JZZ30 (LATE MODEL) / JZS171 / JZS171W

---




---

 

PART NO.:424001

 
 
 

 
TURBO : TOMEI ARMS M8280
 
TURBO : STD
 
 
Allows the exhaust gases to smoothly exit from the turbo without interference. The Lost Wax method was used for optimum strength and enhanced looks.
| | |
| --- | --- |
| ■3 INCH (φ76.3mm) COMPATIBLE | --- |

 
120% increase over stock. 
Greatly reduces the secondary exhaust gas pressure.

 
ABOUT US
Global Auto Co is an Australian owned and operated business run out of Melbourne, Victoria. With decades of industry experience, we take pride in offering great products at great prices.