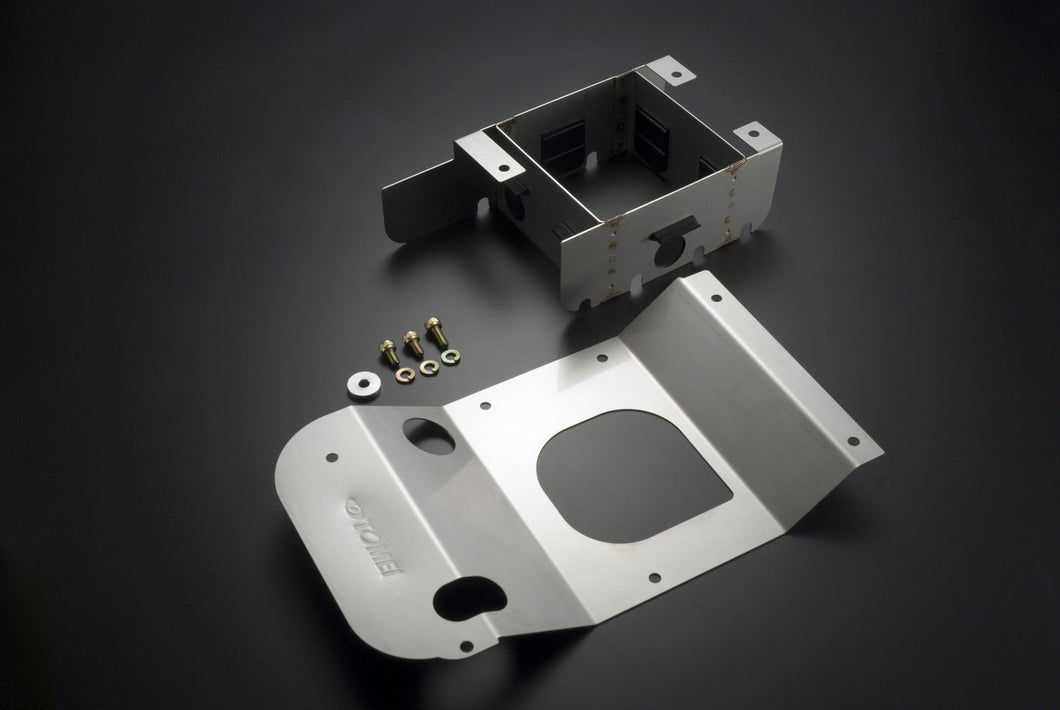 TOMEI Oil Pan Baffle Plate for NISSAN SKYLINE GT-R BNR34 RB26DETT 193034
Regular price $195.00 Sale
GENUINE TOMEI OIL PAN BAFFLE PLATE KIT
BRAND NEW ORIGINAL TOMEI ITEM
SUITS ALL RB26 (BNR32, BCNR33, BNR34 etc)
Some information below from manufacturer:

| | | | |
| --- | --- | --- | --- |
| | | | When the vehicle is on the corner or the time of acceleration and deceleration, oil in the oil pan will lean or jump. To prevent these to happen, baffle is assembled in the pan of stock engine. Though, in terms of sports driving, it is almost impossible to achieve its purpose because the size of the baffle is restricted to cut down the production cost. If oil leans to one side largely, air goes in to the pipe instead of oil and interrupts continuous oil lubrication. Without oil, metal surface contact directly each other, then the temperature rises explosively and causing worn out if its lasts long. On the other hand, Tomei movable baffle plate is made to achieve stable oil lubrication at any situations such as curving, acceleration, and deceleration. And it will secure the improvement of engine performance from street use to the drag racing or circuit run. |
| | |
| --- | --- |
| | |
| lower part | lower assembled |
| | |
| upper assembled | Newly developed rubber valve |
ABOUT US
Global Auto Co is an Australian owned and operated business run out of Melbourne, Victoria. With decades of industry experience, we take pride in offering great products at great prices.