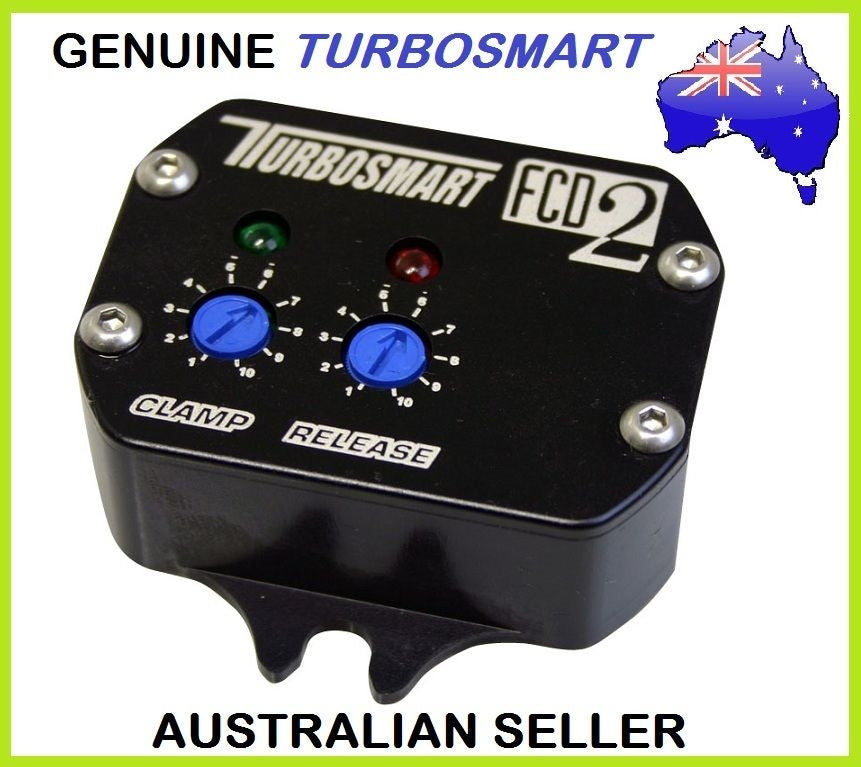 TURBOSMART Electronic Fuel Cut Defender FCD 2 for Mazda Subaru Toyota & More
Regular price $259.99 Sale
or make 4 interest-free payments of $65.00 AUD fortnightly with
More info
DESCRIPTION: 
The FCD-2 alters the output of a factory 5V MAP Sensor or AFM at an adjustable level to accurately raise the factory fuel cut point. Features LED indicators for easy setup. Adjustable release feature ensures you retain the safety of having a fuel cut to protect your engine from over boosting.
PART NUMBER: 
TS-0303-1002
APPLICATION: 
Suits most turbo cars. To be used in conjunction with a Turbosmart boost controller.
WHEN DO YOU NEED A FUEL CUT DEFENDER?
Most late model cars have in-built defence mechanisms to guard against increases in boost pressure. Such systems are important, but can be an obstacle when increasing boost pressure and the performance of your turbocharged engine.
WHY BUY A TURBOSMART FCD?
Turbosmart FCDs provide a reliable and accurate increase in the factory fuel cut-out level. A Turbosmart FCD will allow boost
pressure to be increased above the factory level and prevent momentary shutdown of the fuel injectors - hence maximising the factory turbo system.
Thinking Fuel Cut Defenders? think Turbosmart.
IMPORTANT:
We sell only 100% Genuine Australian Turbosmart product - supplied locally and supported by Turbosmart Australia with warranty and technical assistance. Buy with the peace of mind knowing you have the real deal!
ABOUT US
Global Auto Co is an Australian owned and operated business run out of Melbourne, Victoria. With decades of industry experience, we take pride in offering great products at great prices.